Here's my review of book one in Monica Murphy's new New Adult series! :) There are also links to a Fair Game excerpt, a giveaway, and the next two novels releasing later this year!
.....
The Rules, #1
Bad enough Jade Frost's boyfriend drags her to a boring poker game. Even worse that he actually threw her into the betting pot during an intense round…and lost. Talk about the perfect excuse for Jade to make him her ex-boyfriend.

Now she supposedly belongs to the ultra rich, extremely gorgeous Shep Prescott. He could have anything he wants yet he seems to be in hot pursuit of her. No matter how rude, how snarky, how impossible she acts, it doesn't stop him. More like her horrible behavior seems to make him want her more.

When she finds herself starting to fall for him, Jade's confused. There's more to Shep than the carefree rich charmer he portrays. No way could he want a serious relationship with her…or could he?
.....
PURCHASE
| Amazon | Barnes & Noble | iTunes | Kobo |
.....
.....
3.5 STARS
From the first page, with all of the animosity and tension, I was drawn in instantly! The fighting and lusting definitely made an interesting combo in this book. *
wiggles eyebrows
* Shepard Prescott is the arrogant, over-privileged top dog and campus legend. He's ridiculously wealthy, has girls throwing themselves at him everywhere he goes, and runs an off-campus casino with his best friend and cousin...just because they can. But the lifestyle has lost its luster, and Shep has grown bored. Unsatisfied. Then, there's suddenly a new spark lighting up his world: Jade Frost.
As soon as these two meet, Jade is snarky and feisty.
She
doesn't drop to her knees and worship
The
Shepard Prescott. Nope. Quite the opposite. And it's a...slap in the face for Shep. ;) A good ol' wake up call. Now, she's all he sees, all he thinks about. It was an amusing rapport to watch unfold, their banter laced with sarcasm, like constantly poking a beehive and waiting to see who will get stung. He flirts. She resists. He tries to get closer. She pushes back. Jade certainly has a voice, and she let's herself be heard loud and clear.
"What kind of name is that anyway? Jade?" I make a face, trying to hold back the laughter that wants to escape because I know for a fact that I'm irritating the shit out of her.



"Like you have any room to talk. What the hell is a shep?"
But, when she's around Shep, she finds herself wandering out of her comfort zone, particularly coming out of her dating-shell and exploring a more sexual side of herself that she's harbored so many anxieties and insecurities about. At times, I may have found her inner monologue to be the tiniest bit whiny...but she's nineteen. And I know I didn't have my shit together or have men figured out at that age, either. So while her angry outbursts walked a very thin line between feisty and just plain mean and catty, there was something about her character that still felt natural and true to her age. Jade is an easily relatable heroine. She isn't spectacularly remarkable. Just down-to-earth. Normal. Real. Everything Shep isn't used to and has never experienced. So as Jade questions what could be so special about herself, what could Shep possibly be attracted to, he shows her that he genuinely likes her just the way she is.
There's always an exception to the rule though. Jade is my exception.
I also liked the development of Shep's character, from beginning to end. We get to see the "arrogant jackass" personality melt away into someone more open and attentive...and a little bit vulnerable. He also doesn't just leave his hit-it-and-quit-it methods behind for Jade, and that's that. We get to see moments where he realizes what he's done wrong, and he owns up to his past. There was even a nice scene towards the end that earned a mini-standing ovation in my head, something that shows how far Shep has come.
I've been a shallow asshole most of my life. A product of my environment, I'd say. But there is always that defining moment when a man decides he wants to change his ways.
As I read, though, I kept waiting for that extra
oomph
. Those laugh-out-loud moments or the I'm-so-on-fire-for-this-book reactions. But I never quite reached that level. There were also a couple of instances when their antics were predictably dramatic. *
sigh
* Still, I enjoyed reading, and these were entertaining characters. If you love New Adult, I highly recommend diving in and meeting them for yourself. :) Monica Murphy captured that classic college kid feel, and I really got that vibe the whole time I was reading. The coastal college town especially reminded me of plenty of California college towns that friends and I would road trip to during my own university days. Santa Barbara. Santa Cruz. Chico. The fun and the
rush
.
I draw her lower lip between mine and suck--I know she likes it when I do that. "You make me crazy," I murmur against her mouth when I release her lip. "I'd fuck you on the kitchen counter if you'd let me."
This book does not lack in the sizzling hot sexy times department, either! *
wide grin*
Oh, Mr. Prescott and that commanding dirty talk! What Shep lacked in actual boyfriend experience, he made up for with bedroom experience! *
squeals*
Murphy captured the thrill of a new relationship perfectly, that whirlwind lust! It's the time when everything feels fresh and just unnerving enough to be a little bit scary but still exciting. This is a story about navigating that first, young love. It was relatively light angst and had a really sweet, easy, light-hearted ending. But I liked that! It worked!
Fair Game was a great first taste, and I'm definitely looking forward to the rest of the series! So curious to learn more about Shep's best friend Gabe and his cousin Tristan! I'll be keeping this series on my reading radar for sure!
.....
COMING SOON FROM THE RULES SERIES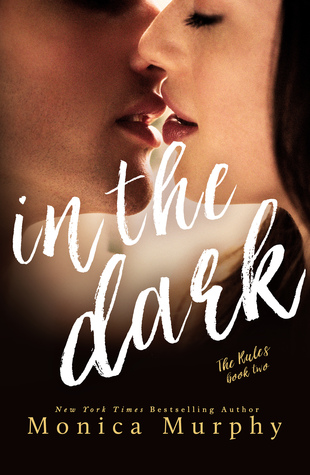 .....
The Rules, #2
Release Date: August 25, 2015
Stuck spending the summer with his screwed up family, Gabriel Walker is bored out of his mind and looking for an adventure. And he seems to find it with the hot girl who lives next door. The attraction between them is instant. Electric. Soon they're spending every stolen minute together. Talk about the perfect summer fling…

Lucy isn't what she seems. She doesn't live next door—she's the maid who's been hired to house sit for the summer while the family goes on a worldwide vacation. If Gabe wants to believe she's a spoiled rich girl looking for some fun, she can go along with that. After the summer, she'll never see him again.

They don't count on running into each other at college. Now Lucy must keep up the pretense of being a rich girl—and it's exhausting. She knows she's falling in love with Gabe and she's scared he feels the same. Will he still care about her when he discovers the truth?
.....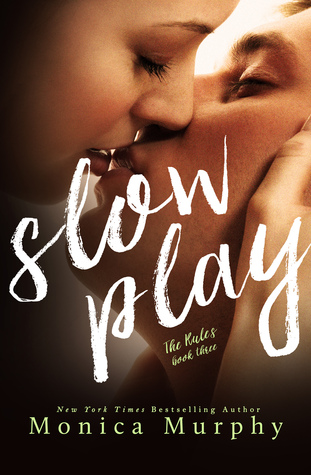 .....
The Rules, #3
Release Date: November 3, 2015
Newly broke girl Alexandria Asher just wants to live a normal life. After her parents are sent to prison on embezzlement charges, she enrolls in college under her mother's maiden name and tries her best to pretend she's someone else.

Tristan Chadwick is everything Alex is trying to avoid. A seemingly egotistical, lazy, rich jerk, she dumps her beer on his head when he comes on to her one night at a party. This only spurs Tristan into action. He loves nothing more than a challenge. And the beautiful Alex is exactly the type of challenge that intrigues him.

Despite her reluctance, Alex finds herself quickly involved with Tristan. Underneath that playboy exterior is a good guy, a sweet and sexy guy who she is undoubtedly falling for. What they both don't realize is the actions of Alex's parents are the reason for so much tragedy in Tristan's family. And when Tristan discovers who Alex and her family really is, can he forgive and forget?
.....
GIVEAWAY
$100 iTunes Gift Card
.....
ABOUT THE AUTHOR
New York Times, USA Today and international bestselling author Monica Murphy is a native Californian who lives in the foothills below Yosemite with her husband and three children. She's a workaholic who loves her job. When she's not busy writing, she also loves to read and travel with her family. She writes new adult and contemporary romance and is published with Bantam and Avon. She also writes romance as USA Today bestselling author
Karen Erickson
.