My name is Lizzie Connelly, and I have it all. The gorgeous apartment. The new job most women would rip out their own souls for—working for Margaret Emerson at Emerson & Taylor. I have one of those lives you've always dreamt about, the kind you only see on HBO. But, the thing is, that life is a lie. A façade.

It all started with one call. "Everything you know about your story—your father's story—is a lie. It's up to you to uncover everything." One call, and I turned my world upside down to dig my way into Margaret's life—the woman who I'd never laid eyes on until recently. My stepmother who took everything after my father died fourteen years ago.

The plan was simple—figure out what role she played in my father's death and expose her to the world.

But here's another thing: simplicity doesn't exist, and my plans are flawed from the beginning because I never anticipated Oliver. Sexy, too smart for his own good, and infuriating, he's the one person who could blow my plans to uncover Margaret. She's his mother, and in another life, that would have made him my stepbrother.

I want to pretend that none of that matters, that I can simply finish what I came to do without sparing him a second glance and another thought.

Like I said, though, there's no such thing as simplicity.

My real name is Gemma Emerson.

And this is my story.
The book's description had me at "that life is a lie," and I was hooked! I went in expecting secrets and dirty laundry to be revealed, exciting drama to go down...and I'm happy to report that I got all of that! Uncovered follows Gemma Emerson into the world of the rich and powerful to dig up the long-buried truth about her father's death, but what happens when she finds more than one skeleton in the closet?! Author Emily Snow rolled parts of
The Devil Wears Prada
,
Revenge
,
and
even
Gossip Girl
, into one thrilling, scandalous story!
Gemma Emerson
was entitled to a good life. She was the daughter of a supermodel and a wealthy fashion mogul. Her parents' divorce, however, changed everything. She left Los Angeles behind at a young age, her father remarried
then
unexpectedly passed away, and she was denied any part of her father's fortune
.
Until, years later, a stranger calls and gives Gemma a reason to finally confront her past and the woman currently running the Emerson empire,
her stepmother
. Gemma comes up with an elaborate plan to infiltrate the company as personal assistant
Lizzy Connelly
, and this is when all of the fun and trouble begins!
"Everything you've been told about your story, your father's story, is a lie. It's up to you to uncover the truth."
Author Emily Snow quickly drew me into the vogue, cutthroat world of Emerson & Taylor. I loved the details in this book! From the clothes and accessories, to the way Emily set up "the look" of a room or event, to the inner-workings of the business. I even fangirled over the characters' TV show references and the music mentioned! (
Especially,
the music. There's this Halloween party, and...and... *
squeals and covers mouth
*)
I was also Team Gemma all the way! Her stepmother, Margaret Manning-Emerson, is the ultra-demanding CEO of the company and an
ice
queen. (Shades of
Miranda Priestly
!)
I couldn't wait to see how Gemma would take her down! Then, after returning to her childhood home, Gemma's flashbacks hit me with that unmistakable pang of nostalgia. She'd remember happier times, and it made
me
think of everything that
could have been
. So, even through all of her lies and trickery (not all methods are legal...), I sided with Gemma and understood her motivation for even taking such huge risks. I
wanted
her to see the plan through! From the start, I rooted for her to find out the truth no matter what!
"When we think of the past, it's the beautiful things we pick out. We want to believe it was all like that."
Even when a certain sexy stepbrother got in the way...*evil grin* Oliver Manning was a pretty squee-worthy distraction! He's the cocky and persistent playboy type, and after meeting "Lizzy," he just can't stay away! I found this hint of taboo and forbidden romance hard to resist...He's the enemy's son. He has no idea who she really is. This has the potential to get sooo messy, but this is also sooo good!!!
Smiles like Oliver's...they were dangerous--they were the ones that shattered the resolve of even the most cautious, and I clearly wasn't cautious.
Oliver is a dirty, naughty teeease! *cough* HALLOWEEN. PARTY. *cough* Whenever Gemma and Oliver were together, those moments were just so sensually charged. I liked the tension that built from the beginning! Gemma would try to refuse him, and Oliver would only rise to the challenge every time.
"Here?" he rasped against my throat, and I nodded.
I shivered as his hands skimmed my hips, arching my back when his fingers found the hem of my dress. Burrowing his face into my neck, he inhaled my scent--the perfume that drove him crazy.
"I can't say no to you."
"Don't. Just...touch me."
Initially, I was a bit wary, a little skeptical because he came on so strong. Like that expression your face scrunches into with one eyebrow arched in interest, but one eye squinting in suspicion...
Why her?
Why is he so attracted to her? (I was glad that Gemma herself at least spoke up and asked this question!) I waited for that grand, sparkling answer, so I couldn't help my semi-flat reaction when he finally gave one. I was expecting something a bit more sweep-me-off-my-feet.
Still, the deeper things got between Gemma and Oliver, I couldn't help melting for "Mr. Sex-In-A-Business-Suit" anyway. He went from
squee
to
aww
worthy, and I loved it! *
happy sigh
*
And when the chips were down...I will say this...Oliver's discovery of Gemma's deceit might not go how you expect it to! You prepare yourself for one kind of train wreck, but get something else entirely! ;)
It was just one more lie to keep up with on top of all the others, and my head spun when I realized just how fragile the house of cards I'd built had become.
Carefully disguised as Lizzy, Gemma took every opportunity to snoop around, and I relished in the possibility of her getting some dirt OR getting caught! There are certain people that helped Gemma accomplish what she needed to, and really, she couldn't have done it without them. I appreciated these side roles as much as I did the main characters! I enjoyed the little twists and developments, the juicy bits of information that Gemma uncovered. They would be just enough to bait curiosity and set off some alarms! Obviously, this was never going to be an easy task for Gemma, and there were enough unexpected complications to keep the story interesting at every turn. Some things weren't as simple as I assumed they'd be, and the stakes only escalated!
Uncover, expose, and then get the hell out of there.
And the payoff? Finally, I reached that point in the book when all of the big questions got their equally explosive answers! The last 30% of the book really picked up in pace, and my mind was racing to the finish! One detail in particular came full circle, and I
loooved
that reveal! I never use gifs in my reviews, but these sum up my reactions pretty well: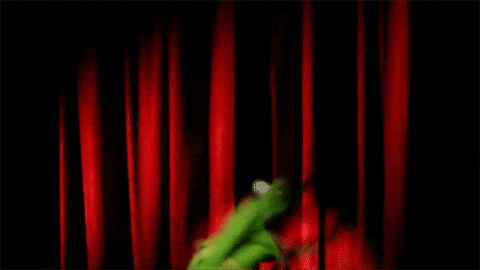 Even though a couple of my early theories ended up being correct, I still loved how it was all laid out and how Emily Snow let everything unfold. There
were still
a couple of surprises up her sleeve, and after all of the suspense, I definitely savored the ending! The untangling of the past and all of the deception it was riddled with!
This book was such an exciting read, with its fantastic blend of mystery, drama, and sex appeal! Slip into something comfy-chic, maybe make yourself a cosmo...Then enjoy this fabulous story! ;)

These are all songs from Emily Snow's playlist, which is included in the e-book. I wanted to share my favorites, and a few of these are the soundtrack to my *favorite scenes! ;)